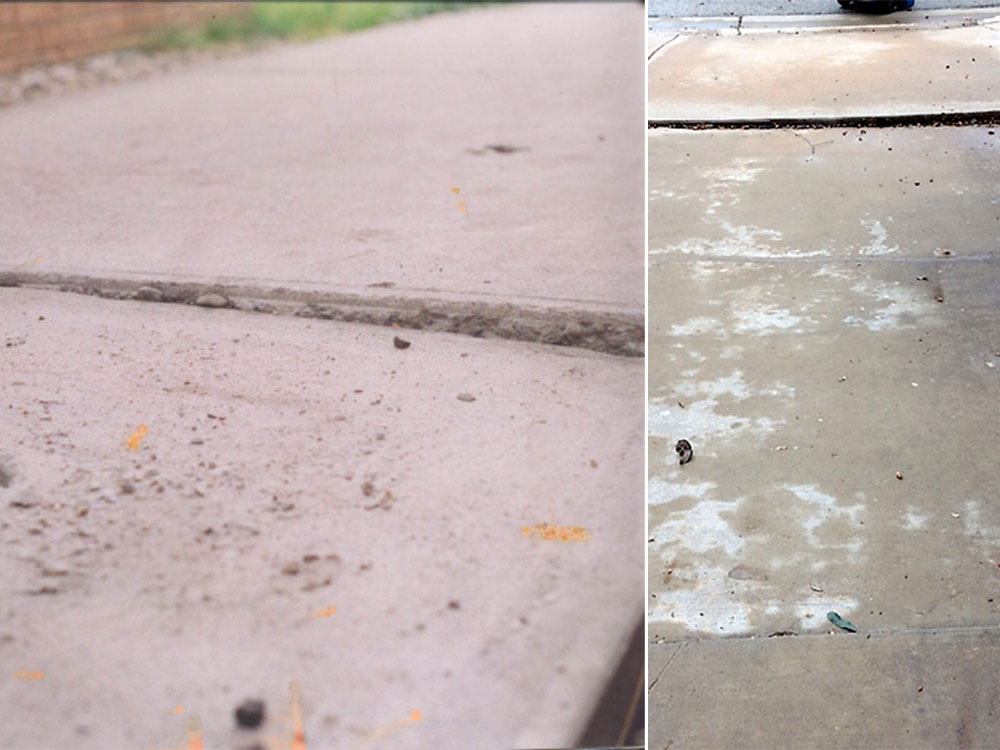 Many of you are probably noticing that your exterior concrete is raising up this winter. It may be raising up so high that it is causing havoc with a structure next to it. Koopmans Concrete takes all of the precautions we can, sometimes mother nature just wins.
I haven't written a post for awhile, so I will re- introduce myself. I am Ross Koopmans, Co-owner of Koopmans Concrete. No matter where I go or what I am doing I find myself looking down at the CONCRETE. This winter I have seen concrete rise more than any other year that I've been "looking at concrete", or as many years as I've been in the business.
We are seeing some of the worst "heaving", however now it's going to start going back down in the next month. We do many things to prevent heaving and the havoc it causes but, where we live it is inevitable. Here in Northwest Iowa, some winters we see numerous freeze thaw cycles. This winter has been more of a freeze and freeze and then freeze some more cycle. Like I said before, the concrete has been raising or heaving more than ever. This is due to so much moisture in 2018. At first, we noticed it on mostly new construction, but as the season went on, we've seen concrete that has never heaved before raise quite a bit.
What is the solution? The drier it is underneath the concrete the less it will heave when the frost goes in. If your concrete is cracked or has cut lines you can use a flowable calk to seal those up. Get any water source to run away from the soil beneath your concrete. Moisture is the enemy.
Winter freeze and thaw cycles can also damage the surface of any concrete pad. Ice build up can cause chipping or spalling of your concrete surface. Just one more way winter is hard on our "crete". We use methods of limiting this to happen to keep the surface of your concrete as strong as possible.
What is the good news? Winter is almost over and you will be seeing our crews and trucks out and about soon. We can't wait to see all of you and hope you look to us for your next concrete project! Until the next time.